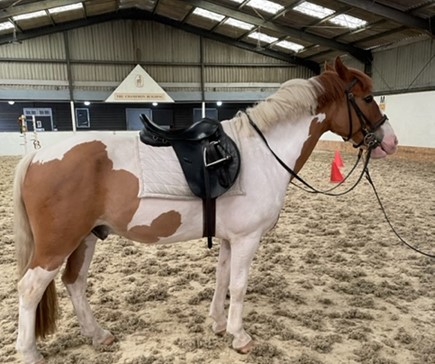 Meet our new pony, Leo.
The newest member of Team East Park is a beautiful 10 year old skewbald 14.1 gelding. Leo arrived at Little Brook early May and has been getting used to the routine of his new home.
Despite coming with excellent references as a terrific general all-rounder, Leo has been checked out thoroughly before being used in RDA group sessions, which he has started this week, and it is expected he will now be taking some of the workload off our older ponies.
Leo was funded by donations from Thursday volunteer leader Nick Fieldhouse, East Grinstead Lions (including the remaining funds donated in memory of respected member and East Park Volunteer Rob Holwell) and Redhill Redstone Rotary. Our grateful thanks go out to them all.